When:
2020-03-22 @ 8:00 am – 2:00 pm
2020-03-22T08:00:00+02:00
2020-03-22T14:00:00+02:00
Where:
Slent Rd
Slent Rd
South Africa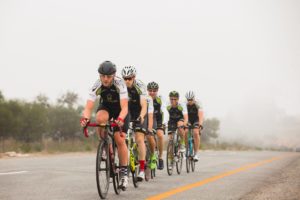 It's Team Time Trial again!  Time for you and your pals to get together and test yourself against the clock.
Teams of 6 riders each will race around a 30 kilometre circuit twice. How fast can you and your mates ride over fast flat 60 kilometres?
Which TEAM will have the bragging rights to being the fastest club in the Cape?
Sponsored Teams of 6 riders will tackle the circuit twice with the time for the team being recorded when the 4th rider crosses the finish line.
All riders must enter individually and Team Captains or a nominated member must email the Team Name and the names of all team members to [email protected]
This event does not form part of the WP League.
Entries will open soon, so get chatting to your friends and get those teams together
Categories and seeding
Due to the nature of this event, and the possibility of team mates being allocated into different categories, we will not use the normal categorisation for this event.
The 2020 season will follow the new categories and seeding guidelines. In most instances participants will already be allocated to fixed categories based on past races. See the same article on how to improve or change your seeding.
Routes and distances
Team members for the Team Time Trial may consist of all age categories from u/15 and older.  All teams compete over 60km.
A Ladies competition will be dependent on the number of Ladies Teams entered.
Starting times
This information will be made available closer to the time once teams have been submitted for seeding.
Costs
Online entries, using the Enter Now button found on this page, is the most cost effective way to enter our races. (See more details about costs and discounts). Entries close the Friday prior to the race. After this time late registration will only be possible at the registration table on the day at the event. No discounts will apply on the day. (Read more about the registration process).
The costs for this race are;
| Category | Online | Late |
| --- | --- | --- |
| Category 1 – 3 | R200 | R300 |
| Category 4 | R100 | R150 |
| Scholars to U15 | R50 | R250 |
Online registration
Online registration will open on 20 February 2020.
IMPORTANT: You will be charged R50 for the annual WP Cycling Road League number!
This number will be used for ALL WP Cycling road races in 2020, including the scholars categories.
If you do not plan to race any other WP Cycling race this year, please send us an email to [email protected] with your name and ID number, so that we can prepare a temporary number and waiver the R50. 

 Event management, online entries and payments made possible by

Problems with CSA Membership or Licenses?
See the page about CSA membership or licenses, or if you have problems with this during the registration process.
Parking
This information will be made available closer to the time.
Vitality
Discovery Vitality members participating in this year's Team Time Trial will earn up to 600 Points. Points will be automatically awarded and will take up to four days to reflect on the Vitality Points Monitor."
Cycling Points Allocations:
25 – 49 km road cycle                   300
50 – 99 km road cycle                   600
100 – 179km road cycle                1500
179km + road cycle                       3000