Nov
13
Sun
Team Time Trials 2022

@ Slent Rd
Nov 13 @ 8:00 am – 2:00 pm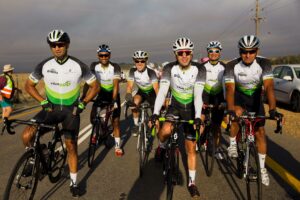 With the Old Mutual Wealth Double Century just around the corner, it's time to put your team time trial skills to the test.
Grab your team mates and enter the WP Team Time Trial
Teams of 6 riders each will race around a 30 kilometre circuit twice! How fast can you and your mates ride over fast flat 60kilometres? Which TEAM will have the bragging rights to being the fastest club in the Cape?
Teams of 6 riders will tackle the circuits with the time for the team being recorded when the 4th rider crosses the finish line.
This event does not form part of the WP League.
Start List
Racing will start at 7h30
Start Lists and times will be made available closer to the time
Categories and seeding
Due to the nature of this event, and the possibility of team mates being allocated into different categories, we will not use the normal categorisation for this event.
Routes and distances
Team members for the Team Time Trial may consist of all age categories from u/17 and older.  All teams compete over 60km.
A separate Ladies competition will be dependent on the number of Ladies Teams entered, however we also allow  mixed teams in this race.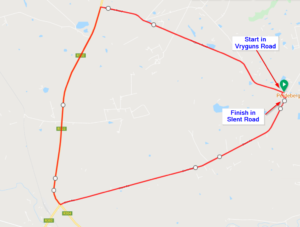 Starting times
This information will be made available closer to the time once teams have been submitted for seeding.
Costs
Entries close the Thursday night prior to the race at 18h00
The cost for this race is R200 per person.
Online registration
Entries will open on Monday 10 October 2022
Cancellation Policy
Due to the uncertainty surrounding the Covid-19 epidemic, the organisers of the Western Cape Championships reserve the right to cancel the race should circumstances dictate.  If we cancel the race 7 or more days before the time (on or before 6 November 2022) we will refund those who have entered 60% of their race fee.  Anytime after that, we will refund 30% of your entry fee.  Alternatively, arrangements can be made with the registration team to carry the race fee over to the rescheduled event.  Should you request a refund, when the rescheduled event is announced, you will be required to pay the full amount again.
Entrants who cancel their entries 7 or more days before the time (on or before 16 November 2022) will be refunded 30% of their entry fee.  Cancellations in the 7 days prior to the event, or on the day itself, will not be refunded.
Problems with CSA Membership or Licenses?
See the page about CSA membership or licenses, or if you have problems with this during the registration process.
Parking
Parking will be on the empty piece of land at the corner of Slent Road and Vryguns Road.  Additional parking will be on the other side of Vryguns Road  heading  towards  the  prison