When:
2023-03-26 @ 8:00 am – 2:00 pm
2023-03-26T08:00:00+02:00
2023-03-26T14:00:00+02:00
Where:
Killarney Race Circuit
6 Potsdam Rd
Table View, Cape Town, 7439
South Africa

Killarney – League Race 1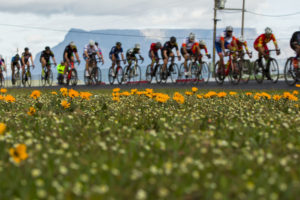 Welcome to the first race of our 2023 league season – and it's an all time favourite to warm the legs up for the rest of the races to come!!!!
That's right – after a year break, we are back at Killarney for the first of our league races
Event Hand Book
Registration and costs
The event forms part of the WP Road League for 2023.  Entry into the league for the race number and timing board will cost an additional R50
Routes and distances
Cat 1 entries will be restricted to participants with BOTH a CSA Membership and CSA Full Domestic Racing License valid on Sunday 26 March 2023. No day licenses will be allowed for Cat 1.
Starting times
Start times may change closer to the time. Large groups with more than 50 participants will be split into two separate start groups, starting a few seconds apart, similar to Killarney racing during the week.
| Time | Category | Track |
| --- | --- | --- |
| 8h00 | U11/U13/U15Girls | Main |
| 8h45 | U15/U17/U19Dev/U17Girls/Open | Main |
| 9h40 | Cat 3 | Main |
| 9h40 | Ladies | Main |
| 10h45 | Cat 2 | Main |
| 12h00 | Cat 1 | Main |
Costs
Online entries, using the Enter Now button found on this page, is the most cost effective way to enter our races. Entries close the Thursday prior to the race.
The costs for this race will be confirmed closer to the time
Online registration
Entries will open on 16 March 2023 and will close on Friday, 24 March at 17:00.

 Event management, online entries and payments made possible by

Problems with CSA Membership or Licenses?
See the page about CSA membership or licenses, or if you have problems with this during the registration process. NOTE: A CSA Full Domestic Racing License is required for Cat 1 for this race.
Parking
Parking will be behind the pits
Cancellation Policy
The organisers of the Western Cape Championships reserve the right to cancel the race should circumstances dictate.  If we cancel the race 7 or more days before the time (on or before 19 March2023) we will refund those who have entered 60% of their race fee.  Anytime after that, we will refund 30% of your entry fee.  Alternatively, arrangements can be made with the registration team to carry the race fee over to the rescheduled event.  Should you request a refund, when the rescheduled event is announced, you will be required to pay the full amount again.
Entrants who cancel their entries 7 or more days before the time (on or before 19 March 2023) will be refunded 30% of their entry fee.  Cancellations in the 7 days prior to the event, or on the day itself, will not be refunded.