Wp cycling is hosting the Heritage Day Grand Prix at the Bellville velodrome on Sunday, 24 September.
The event is the biggest Match Sprint tournament in South Africa. It also has endurance races.
National team riders Ethan Kulsen, James Swart, Amber Hindmarch, Anya du Plessis and many other top riders will be there.
There are 16 sprinters in the sprint tournament and 80 riders in total. Riders from across the country will be competing.
Spectator entry is R20. Racing starts at 10am. Tickets can be booked on Quicket to avoid queues at the door.
The purpose of the event is to grow track cycling in South Africa and to create awareness of a sport that is active since the first races were held in 1898.
There will be vendors with coffee, pancakes and other snacks on sale.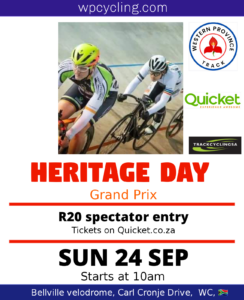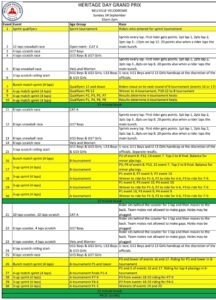 Provisional program