When:
2019-05-26 @ 7:30 am – 3:30 pm
2019-05-26T07:30:00+02:00
2019-05-26T15:30:00+02:00
Where:
Killarney Race Track
Killarney Gardens
Cape Town, 7441
South Africa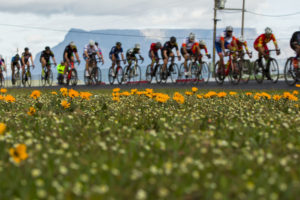 Venue & Parking
Please use the Killarney Race Circuit South Gate (Motorcross Gate) – Parking will be available behind the new pit area – no access will be granted via Koeberg Rd Gate. No parking in the old pits area will be allowed – this are to be used for Criterium racing events.
Categories
The following racing and sanctioned categories will be able to take part;
Cat 1 – A CSA full domestic racing license is required – typically PPA A seeding
Cat 2 – CSA Membership is required – typically PPA B, C and D seeding
Cat 3 – CSA Membership is required – typically PPA E and upwards seeding
All Scholar age categories
Open categories;
Open youth category to get those kids on their bikes
Times
Go kart track:
| Time | Category | Duration |
| --- | --- | --- |
| 9.00am | u11 | 25 min |
| 9.30am | Open Youth | 30 min |
| 10.15am | u13 | 30 min |
| 11.00am | u15 | 35 min |
Main Circuit:
| Time | Category | Duration |
| --- | --- | --- |
| 8.00am | u17 / 19 Handicap Race – details below | 40 min |
| 8.45am | Category 3 and Ladies Separate Race – details below | 45 min |
| 9.45am | Open Category | 30 min |
| 10.30am | Category 2 | 1 hour |
| 11.40am | Category 1 | 1h 15mins |
Late registration and sign-on all categories will start at 07h00. Late registration and sign-on will close 15 minutes before the start of each race.
Handicap Racing (Under 17 and 19)
The slowest group will start first, the second slowest group will start a few minutes behind and so on.  The time intervals between the different groups is determined by the Handicapper.  The Handicapper will take all sorts of things into consideration when determining who is to be in each of the groups and the start interval (riders' previous race results, who in the various trade teams have entered, weather conditions, course profile, etc).
Separate Racing (Cat3 and Ladies)
The Category 3 and ladies will be on the circuit at the same time. Should the races merge at any time the race that is being caught must be neutralised.
Registration and costs
This event forms part of the WP Road Racing League 2019. Online entries received before midnight on Friday, 24 May, will qualify for club and youth discounts. After this time online entries will close and late registration will be possible on the day at the event. No discounts will apply on the day.
IMPORTANT: You will be charged R50 for the annual WP Cycling Road League number!
This number will be used for ALL WP Cycling road races in 2019, including the scholars.
All league riders will need to purchase a new 2019 series entry, which includes a race number, at R50 when purchased online. This will automatically be added to your registration.
You can optionally purchase a Mobii timing tag if you would like to receive electronic timing and earn points at a cost of R150.  No tag, no time.
Entries:
NOTE: Open categories can only enter on the day.