When:
2018-11-16 @ 7:00 pm – 10:00 pm
2018-11-16T19:00:00+02:00
2018-11-16T22:00:00+02:00
Where:
Bellville Velodrome
Carl Cronje Dr
Eikenbosch, Cape Town, 7530
South Africa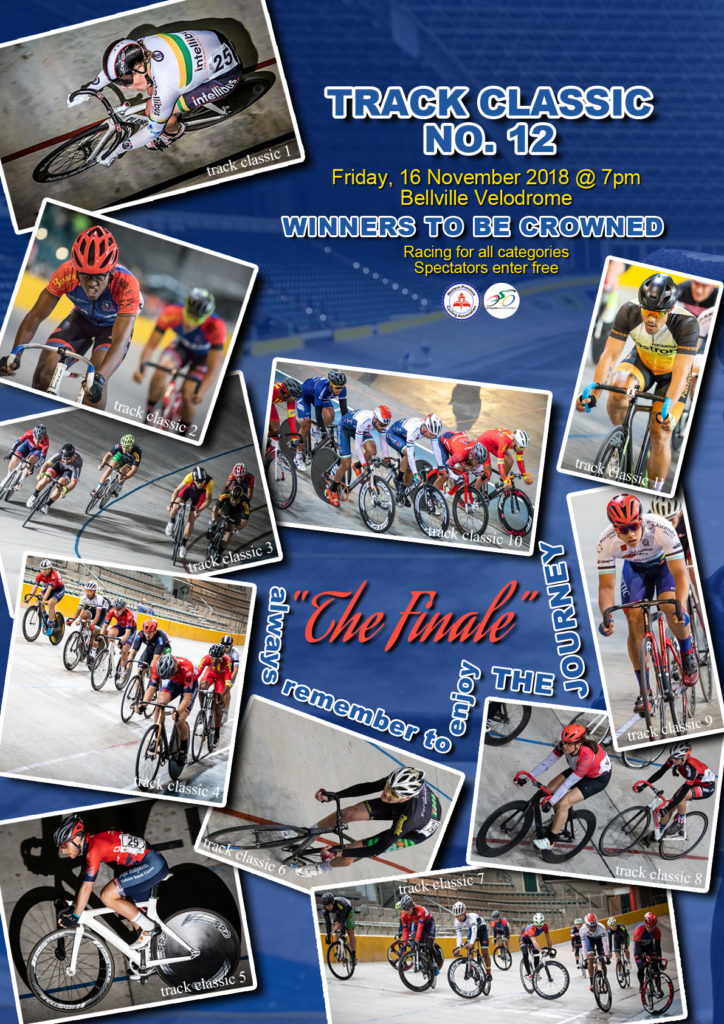 The Finals
Yes its the finale, the final hurdle before we hit the BIG ONE, the National Track Championships from 11-16 December at the house of pain, Bellville Velodrome.
Program
Herewith the program: Track Classic #12 -Finale
Leader Boards
With some categories basically already won by current leader, there is still some hard work ahead for some riders who have their work cut out as they will have to give it their all as not to be caught out by second or third place riders.
Point Standings: Overall Leader Board Standings as @ 30 October
BIG 5: BIG 5 Standings as @ 30 October
BIG 3: BIG 3 Standings as @ 30 October
Remember racing will take place on the Friday NOT Tuesday as per norm.  As always spectators enter for free!