When:
2018-10-30 @ 7:00 pm – 10:00 pm
2018-10-30T19:00:00+02:00
2018-10-30T22:00:00+02:00
Where:
Bellville Velodrome
Carl Cronje Dr
Eikenbosch, Cape Town, 7530
South Africa


We at it again
We back after a short break, getting into action for more track racing. The WC team who is heading up to JHB for the Inter – Provincials will also be in action as they compete in the Team Sprint and Team Pursuit events.
Big 3 Series
We continuing the series where sprinters compete over 3 events (classic 10-12) in the hope to set the fastest time over these 3 events. Sprinters its your time to "bring it on".
BIG 5 Series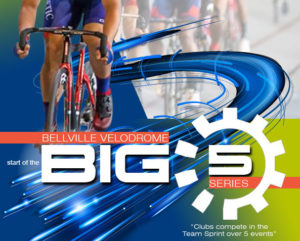 After 3 events, Bellville CC is leading the BIG 5 Series followed by EGK/Rhadsport, TCSA and Kinetic. Remember the club setting the fastest time over the 5 event series will win the BIG 5 TS Series. 2 more to go.
Program
Herewith the link to the program: Track Classic #11