We are now moving towards the business end of the season in the Western Province Cycling Associations Autumn and Winter League and we take this opportunity just to recap and inform you of some of the amendments to the 2nd half of the season.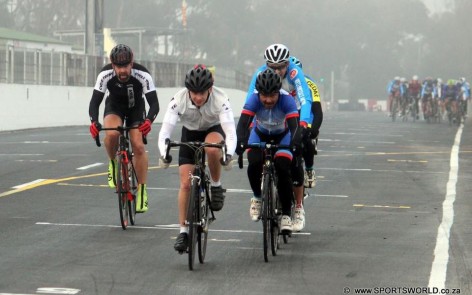 League standings as at Riebeeck Kasteel TTT
Category One
1st.Rohan Du Plooy – (Lights by Linea), 2nd   Tim Jenkinson (Team Giant), 3rd JP Jacobs – (Team Aurecon).
Category two
1st Robin Harris – (Cycles Direct CC), 2nd Oswin Booysen – (Siphiwo CC) , 3rd        Guy Le Ray Cook (ind)
Category Three
1st Tyrone de Schmidt (Cycle Teknix) , 2nd Jono Weltman (Velokhaya ), 3rd Ashley Accom (Cedar CC)
Ladies
Leizel du Preez (Cycle Teknix) and Bianca Holtzkampf  (City CC) are currently tied for 1st place, 3rd Maroeskja Matthee (Bestmed)
Category three – Club Competition
1st Cycles Teknix CC , 2nd Outriders CC , 3rd Cedar CC , 4th City CC, 5th Cape MultiSport
For all the categories and club competition go to : http://www.wpcycling.com/event-information/wpca-autumn-and-winter-league-2016/leaderboards/
Revised Calendar
10 July – Life Path Health – TEAM TIME TRIAL – Riebeeck Kasteel
17 July – Lights by Linea Hero Challenge  – Burgundy Estate
24 July – Fesantekraal Road Race – Cape Multi Sport (125 kms)
7 August – Lights by Linea Hero Challenge – Paarden Eiland
14 August – Life Path Health – TEAM TIME TRIAL – Riebeeck Kasteel
21 August – Killarney – Cycle Teknix Series
28 August – Paardeberg Road Race (125kms)
Notes to the above
Life Path Health – Team Time Trial – teams to consist of 2 riders. Riders may also take part in the individual competition as well.
The last Lights by Linea has been moved to the 7th August as the Lights by Linea team will be competing outside of the country in the 2nd half of August.
Road Commission
The current team welcomes any constructive criticism and advice on how to improve future WPCA League Series. Thank you to those members and participants that have made suggestions so far.
We are currently working on a few events in Sept/Oct/Nov which will fill in the gaps in the racing calendar.
SA Road & Time Trial Championships will be held in the Paarl region in February 2017, the official announcement will be made soon.
Cycling South Africa  Youth Festival
The Western Province youth cyclists are currently competing at the CSA Youth Festival in Oudtshoorn and we trust they are enjoying the racing. A loud "well done" to O'Ryan Bruintjies, his team of assistants and parents who prepared, coached and cheered our young cyclist at all the events in preparation for this festival of Cycling – we know you are doing us proud.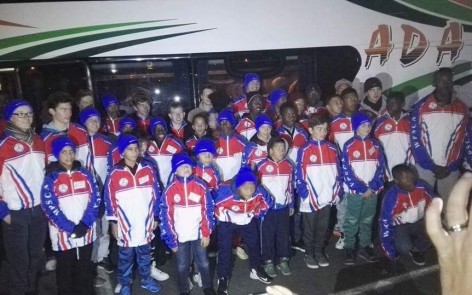 Commissaires, Timekeeping & Judging, and Team Managers Course for Cape Town in July
1 June 2016 – Cycling South Africa's Technical Commission will be hosting a Road and Track Cycling Commissaires Training Course, a Timekeeper and Judges Course and a Team Manager's Course in Cape Town from 22-26 July 2016.
Commissaires Course
Candidates must be qualified and licensed Timekeepers and Judges to be considered for this course.
Timekeepers and Judges Course
Persons interested in becoming a Timekeeper and Judge will be considered. Upon successful completion of the course, candidates will be required to do practical training in order to become accredited and licensed.
Team Managers Course
This course is for those interested in managing a cycling team.
Space is limited so book early to avoid disappointment. For more details and to apply, please contact Wynand Pretorius by email [email protected] or call 082 901 8504 in order to secure your seat.
Western Province Riders in Europe
Daniyal Matthews, Devin Shortt and Greg de Vink will be leaving for Europe soon to race for a few weeks as part of a CSA squad in preparation for the Road World Champs later in the year. This is a feather in the cap of our Road Commissioner Mike Aaron whose races have been great breeding ground for the CSA Youth Teams.