The final round of the WP track league takes place on Friday, 16 September 2022.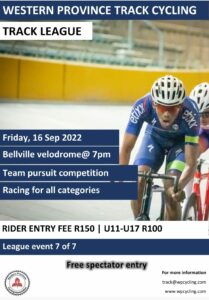 This is the last of a 7 event series that has been running at Bellville velodrome since the 1st of June.
106 riders from 24 clubs/teams supported the league to date. Riders from Wp, Winelands, Eden and Gauteng supported the events.
Here is an overview: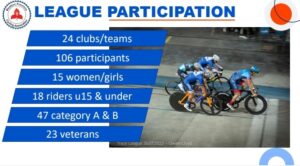 Here is the link to the final event with details and leaderboard included: https://www.wpcycling.com/event/wp-track-league-7/