Our "Back to the 80s" event with a max gear restriction of 89inch went very smoothly and even though we had a small field, it didn't dampened the spirit of the riders who came out to race. Overall it was a great night of fun and positive racing.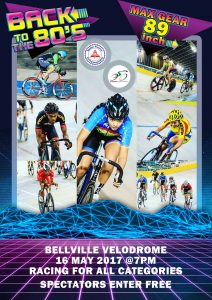 Once again Kineteic CC was very well represented and is currently the leading club on the "Most Outstanding Club" leader board.
Herewith the results of the event.