When:
2020-10-04 @ 8:00 am – 12:30 pm
2020-10-04T08:00:00+02:00
2020-10-04T12:30:00+02:00
Where:
Perdeberg Cellars
Vryguns Road
South Africa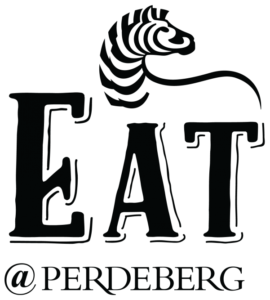 Our second race back after lockdown sees us return to the ever popular Perdeberg Cellars.  Dirk, Rob and the rest of the team there are welcoming us back with open arms!
The race consists of loops of a 50km route and we are offering either 150km or 100km races, depending on your preference.  However, we are also including an 80km race of the U/17's and the U/19 development riders.
Start List:
Please confirm your start times on this Start List. Some category changes had to be made to accommodate Covid19 regulations for distancing.
Course and Distances:
Distance
Description
150km
(3 loops)
For individual elites and teams.  Teams cannot have U/19's participating
100km
(2 loops)
Individuals, ladies and U/19's – 2 Start groups – Pick fast/early group or slow/late group
80km
(2 loops)
For U/17's and U/19 development riders. Starting from the venue, the first 20km will be a neutral zone.
Start times:
| Time | Description |
| --- | --- |
| 8:00 | 150km (3 loops) – Teams and individuals |
| 8:20 | 100km (2 loops) – A batch |
| 8:30 | 100km (2 loops) – Women |
| 8:40 | 100km (2 loops) – B batch |
| 9:00 | 80km (2 loops) – U/17 & U/19 Development – Neutral ride to start (20km away) |
Registration and costs
All registrations have to be completed and paid by Thursday 1 October  because we need to perform a risk analysis and plan the start groups. These restrictions are needed to allow us to host a race while meeting the various Covid-19 restrictions and regulations.
| Entry Type | Price |
| --- | --- |
| Online entries (before Thursday midnight) – 150km and 100km | R250 |
| Online entries (before Thursday midnight) – 80km | R150 |
Please note: Due to Covid-19 regulations no late entries can be accepted! No entry on the day!
All participants will receive a confirmation email on Friday 2 October to indicate their start group and start times. Each participant will also be assigned to either the blue or black registration area. On the day, follow the coloured arrows leading to the coloured gazebo.  Please ensure that your email address is correct on your online profile so that you can receive this email.
Parking:
Parking facilities will be on the field at Perdeberg Cellars.  Please keep the restaurant parking open for restaurant clientele.
Start Times:
Start times will be published closer to the time, however the 150km route will be starting at 8h00.  Thereafter, start times will be determined depending on the number of participants.  These details will also from part of the race participant email that will go out.
PLEASE NOTE THAT WE USE THE MOBII TIMING SYSTEM TO TIME OUR RACES.  IF YOU DO NOT HAVE A MOBII TIMING CHIP YOU WILL HAVE TO PURCHASE ONE WITH YOUR RACE ENTRY

Any queries relating to the event can directed to [email protected] or [email protected]