When:
2021-04-11 @ 8:00 am – 1:00 pm
2021-04-11T08:00:00+02:00
2021-04-11T13:00:00+02:00
Where:
Paarl de Ville
63 Lichtenburg Road
Durbanville, Cape Town, 7550
South Africa

Our second race of the season sees us visiting Paarl de Ville.  We will be doing route that many have raced before, but from a different place, thus putting a new spin on things.
The race consists of loops of a 50km route and we are offering either 150km or 100km races, depending on your preference.  However, we are also including an 80km race of the U/17's and the U/19 development riders.
Click on this link for the Event Guide:  PdV Event Guide
Course and Distances:
Distance
Description
150km
(3 loops)
Cat 1
100km
(2 loops)
U19 men, Cat 2 and Cat 3 as well as ladies
80km
(2 loops)
For U/17's and U/19 development riders. Starting from the venue, the first 20km will be a neutral zone.

Cat 4 / Open will also ride this route

Riders can be taken to the start line at Boland College or alternatively ride to the start behind the race referee's car.  Finish line will be at Paarl de Ville.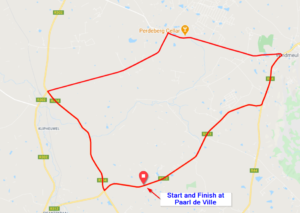 Start times:
| Time | Description |
| --- | --- |
| 8:00 | 150km (3 loops) – Cat 1 |
| 8:20 | 100km (2 loops) – Cat 2 & U/19 men |
| 8:30 | 100km (2 loops) – Women |
| 8:40 | 100km (2 loops) – Cat 3 |
| 9:00 | 80km (2 loops) – Cat 4, U/17 & U/19 Development – Neutral ride to start (20km away) |
Registration and costs
All registrations have to be completed and paid by Thursday 8 April 2021  because we need to perform a risk analysis and plan the start groups. These restrictions are needed to allow us to host a race while meeting the various Covid-19 restrictions and regulations.
| Entry Type | Price |
| --- | --- |
| Online entries (before Thursday midnight) – 150km and 100km | R250 |
| Online entries (before Thursday midnight) – 80km | R150 |
Please note: Due to Covid-19 regulations no late entries can be accepted! No entry on the day!
All participants will receive a confirmation email on Friday 9 April to indicate their start group and start times. Each participant will also be assigned to either the blue or black registration area. On the day, follow the coloured arrows leading to the coloured gazebo.  Please ensure that your email address is correct on your online profile so that you can receive this email.
Parking:
Parking facilities will be at Paarl de Ville.
PLEASE NOTE THAT WE USE THE MOBII TIMING SYSTEM TO TIME OUR RACES.  IF YOU DO NOT HAVE A MOBII TIMING CHIP YOU WILL HAVE TO PURCHASE ONE WITH YOUR RACE ENTRY
Online registration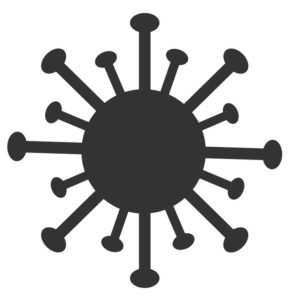 Coronavirus notification
:
Due to the coronavirus outbreak having been confirmed in South Africa all sporting events have been impacted.  Please adhere to social distancing at race registration.  If you are not feeling well, please do not attend the event.                NO SPECTATORS!!!
Problems with CSA Membership or Licenses?
See the page about CSA membership or licenses, or if you have problems with this during the registration process.
General queries
Any queries relating to the event can directed to [email protected] or [email protected]