When:
2018-09-23 @ 8:00 am – 2:00 pm
2018-09-23T08:00:00+02:00
2018-09-23T14:00:00+02:00
Where:
Beacon Hill Secondary School, Michell's Plain
1 Derby St
Beacon Valley, Cape Town
7785

Contact:
WPCA Events - Sharief Peters
082 826 9402
The Sports Trust, in partnership with Nedbank, is hosting their Community Cycle race at Beacon Hill High School this year, on Sunday, 23 September, and we wish to invite all cyclists to attend.

Categories
Youth Categories per age category.
Course and distances
Crit Format – 5.9km Circuit

Times
Registration:
From 7am to 8:15am. 
Briefing:
A race briefing will be held at 8:30am. The briefing will discuss the safety precautions, route and time table.
Race Start:
A staggered start will be implemented due the the various distances. All riders should be ready after the briefing.
Prize Giving:
Prize giving will be at the Beacon Hill Secondary School at 1pm.
Registration and costs
Open Category: R50. Entry on the day only.
Scholar entries: FREE – online or on the day.
How to get there
Please use the map at the top of this page to find directions using Google Maps.
Refreshments
Food and beverages will be on sale at the venue.
Parking
Parking will be available at the venue.
Having difficulty?
Registration
To register participants on this site you need to create a new account. The link can be found at the bottom of the Login screen.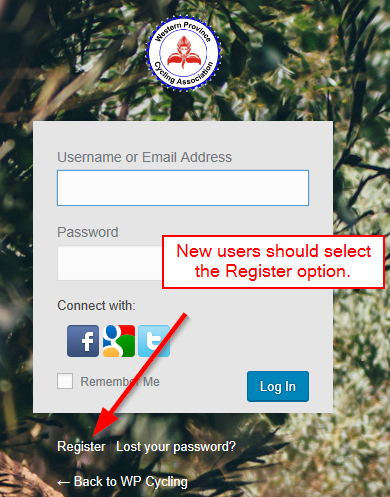 Parents registering their children
Parents should first use the Registration option to register themselves. This will allow us to use your email address for communication.
When using the "Enter Online" either link a new person (your child) using the button for that purpose, or select the person from the list (if already added at an earlier time).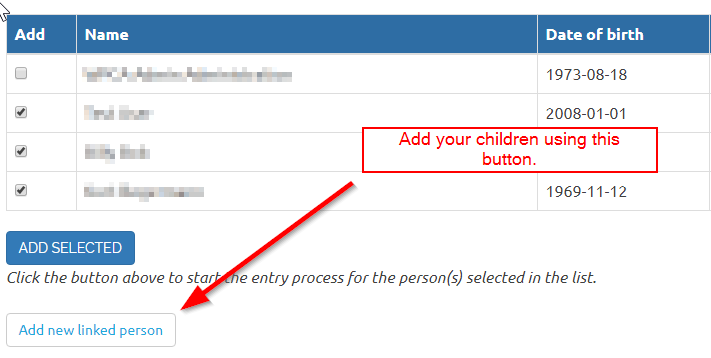 Was my entry successful?
You will receive a confirmation email once your entry is complete. Ensure you follow the process all the way to the checkout screen, even if you plan to pay on the day (in this case select the "Pay at the event" payment method).
Did not receive an email?
If you did not receive your confirmation email it is possible that you did not follow the full process. Please check the following two options;
You did not complete the payment process
Free entries and entries paid on the day must still follow the Checkout process. See if you receive a notification in the right section (best visible on the home page), notifying you of "Entries Awaiting Payment". In this case click on the "Shopping Basket" link/icon.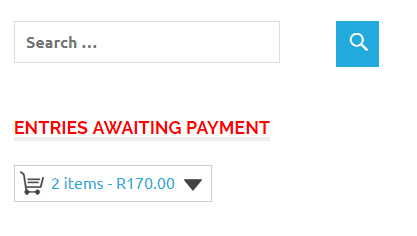 You did not complete the entry process
Follow the "Enter Online" option again. If the process was not completed either select the View Cart button (if displayed) on the entry page or simply follow the process again, selecting the person and clicking "Add Selected".