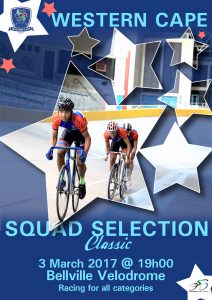 WP Track hosted yet another successful event to identify riders to represent Western Cape at the Track Nationals in April at Bellville Velodrome. With a limited number of spaces available for final selection riders raced full steam from start to finish with the hope of making the squad.
Herewith the results of the nights racing.
WP Squad Selection Results
A full list of the final teams will be listed closer to National Champs.