Maximum Velocity 7 is final track event at the Bellville velodrome before the national track champs.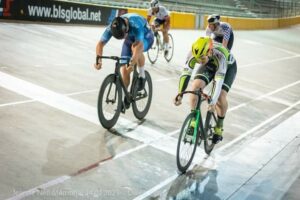 Track cyclists will be priming their legs at this event on Friday, 10 March, 2023.  The event is about fast and exciting racing and runs from 7 to 10pm on Friday. Track cycling is a spectator friendly sport. Coffee and food is on sale so there is no need to make supper at home! There is no gate fee for spectators.
Here is the MV7 DRAFT PROGRAM.
Entries close on Tuesday, 7 March 2023. Click here for entry details.
The event on Friday is a selection event for the Western Cape team. A full cycling weekend will be complemented by a Western Cape track training camp at the velodrome on the Saturday and rounded off by the CTCT on the Sunday.