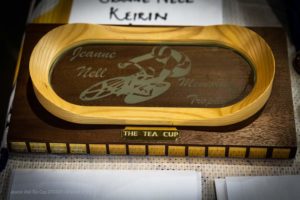 Jeanne Nell Memorial Track Classic
After a very long season of racing, the Revolution Track League series finally came to an end. A well attended and smoothly run series ended with the Jeanne Nell Memorial Track classic which lived up to its expectations since the first event back in 2015.
In all the age categories throughout the series there was no lack of competitive racing which was at the order of the day. Riders scored points by finishing amongst the first 4 placings with the rider with the most points being the winner in his/her racing category.
Sponsors
We were privileged to have a few sponsors on board that helped tremendously with the success of the track series. A huge word of thanks goes out to Pedal Therapy Personalised Coaching, Kaizen Healthcare, Wetton Emergency Services and WP Cycling. Your contributions is highly appreciated.
A word of thanks also to Mr & Mrs Nell for their contribution towards the memorial event.
Series Winners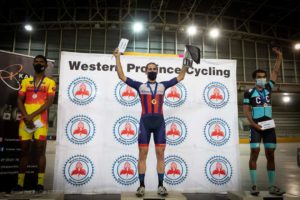 Ph Cr: Owen Lloyd
And then of course we had the winners of all the different racing categories who excelled at each of the events. Congratulations to all the winners.
Herewith the results of event #6 Revolution Track League #6 Results
And also the overall results of the Revolution Track League Series of 2020. Revolution Track League Overall Points
Race images
Images of the event can be viewed on FB via the Team Intellibus FB page courtesy of Owen Lloyd.