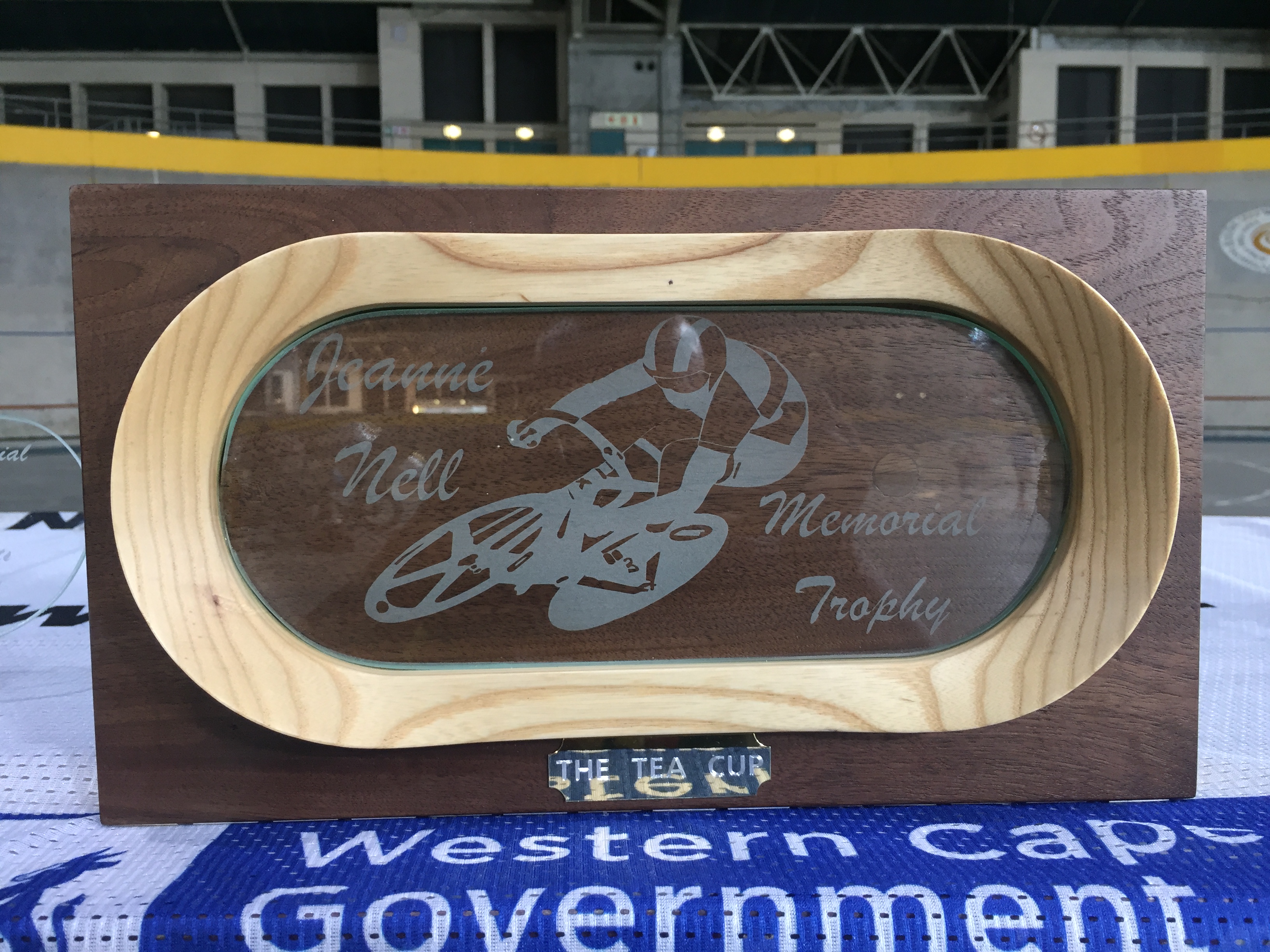 Champion, Legend, Friend
What a night of exciting track racing we had at the Jeanne Nell Memorial Track Classic. With so much excitement the event lived up to the expectations.
We had a few BIG surprises, especially in the Cat A category, which added to all the excitement.
THE TEA CUP
This trophy which was donated by Mr & Mrs Nell saw the sprinters competing in 3 events on a omnium basis, with the rider scoring the most points after 3 events being crowned the champion of the trophy. Jean Smit, after a brilliant ride in the Keirin ensured him the win of this beautiful and special trophy.
Images of the racing can be found on the WP Track Facebook page, images courtesy of Owen LLoyd
Results
Herewith the results of the nights racing: Copy of Jeanne Nell Memorial 2019 ET 
A word of thanks to our sponsors for their continues support to track cycling within the Western Cape.
Sponsors
Our next event will take place on 26 February 2019