When:
2022-09-11 @ 7:30 am – 1:00 pm
2022-09-11T07:30:00+02:00
2022-09-11T13:00:00+02:00
Where:
Opstal Cellars
Slanghoek Rd
Valley Africa, Rawsonville, 6850
South Africa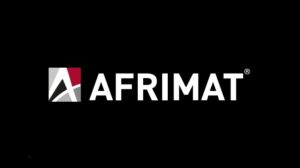 The Lions Club of Worcester, in association with Western Province Cycling Association, are please to announce the return of the Afrimat Tour de Worcester.  The event will take place on 11 September 2022.
The 130km and 102km races are seeding events for the 947 Ride Joburg event.
START GROUPS – 135Km:
Tour   De Worcester – 135km Group 1
FirstName
LastName
Group
Zubair
Adams
1
Yushrick
Bassadien
1
Carl
Bonthuys
1
Craig
Boyes
1
Jason
Bruintjies
1
Nicol
Carstens
1
Justin
Chesterton
1
Kyle
Correia
1
Kelson
Da Cruz
1
Grant
Daly
1
Jaco
Davel
1
Yaaseen
Davis
1
Asive
Dlela
1
Michael   Christiaan
Dreyer
1
Zander
Du Preez
1
Chrispin
Fourie
1
Alex
Goetham
1
Josh
Gray
1
Benino
Hans
1
Alan
Hatherly
1
Alex
Heward
1
Wynand
Hofmeyr
1
John
Horn
1
Tyron
Ingle
1
Malcolm
Isaacs
1
Thaafier
Jaffer
1
Malcolm
Lange
1
Tyler
Lange
1
Guy
Le Ray-Cook
1
Jean-Pierre
Lloyd
1
Jean-Pierre
Lloyd
1
Etnard
Louw
1
Joshua
Louw
1
Coenraad
Maas
1
Stefano
Marcia
1
Alexander
Milner
1
Jamie
Moses
1
Ian
Naude
1
Thys
Oosthuizen
1
Giovanni
Pantalone
1
Jean-Baptiste
Racoupeau
1
Zaheer
Rahman
1
Niel
Rossouw
1
Shameeg
Salie
1
Adnaan
Solomon
1
Niyaaz
Solomon
1
Mogamat Yusuf
Sonday
1
Louis
Strijdom
1
Wilco
Strydom
1
Eduan
Strydom
1
Robin
Trevor-Goode
1
Chris
Tyler
1
Theuns
van der Bank
1
Willie
van Heerden
1
Leonardo
Van Onselen
1
Heinrich
Van Rooyen
1
Franko
Van Zyl
1
Jaco
Venter
1
Lloyd
Weitz
1
Jarret
West
1
Tour   De Worcester – 135km Group 2
FirstName
LastName
Group
Rameez
Abrahams
2
Seraj
Abrahams
2
Shafik
Abrahams
2
Shaheed
Adams
2
Wasfie
Adams
2
Bruce
Anderson
2
Ashraf
Arnold
2
Brandon
Barnes
2
Curtis
Basson
2
Neil
Benjamin
2
Heinie
Beukes
2
Abdullah
Bhawoodien
2
Abdalrahman
Cader
2
Mike
Clarke
2
Andrew
Coetzee
2
Paul Sean
Daniels
2
Riaaz
Davids
2
Jacques
de Bruyn
2
Pieter
de Vos
2
David
Eastman
2
Kashief
Edwards
2
Zac
Ellis
2
Carlo
Engelbrecht
2
Louis Fraser
Erasmus
2
Zubair
Esack
2
Umair
Farooq
2
Mogammad
Gierdien
2
Kieran
Gordge
2
Junaid
Hattas
2
Fay-yaadh
Hendricks
2
Gamiem
Isaacs I
2
Goolam
Ismail
2
Hanief
Ismail
2
Jason
James
2
Julian
Jodamus
2
Keith
Jones
2
Arshad
Kelly
2
Farhaad
Khan
2
Bernard
Laker
2
Stiaan
Loubser
2
Paul
Marais
2
Alroy
Margo
2
Zakariyyaa
Martin
2
Scott
Mullin
2
Dewald
Nienaber
2
Tyron
Oliphant
2
Shaheen
Philander
2
Moegamat
Sambo
2
Warren
Scheepers
2
Herman
Schouwink
2
Francois
Siebrits
2
Gershwin
Simons
2
Marvin
Smith
2
Sasha
Solomons
2
Eldrid
Struis
2
Michaela
Surtees
2
Bradley
Talmarkes
2
Simphiwe
Tanga
2
Zakariya   Zakhele
Toefy
2
Reyaan
Traut
2
Bradley
Trout
2
Johan
van Zyl
2
Eben
Vivier
2
Kai
von During
2
Courteney
Webb
2
Daniel
Williams-King
2
Billy
Zwiegers
2
UPDATE ON RACE DETAILS – 24/8/2022
To enhance our riders safety, we have redirected the route through Rawsonville to cut out the Main Road.  We will instead go around the perimeter of the town.  Route maps below have been updated accordingly.
This means an increase of approximately 5km per distance, other than the 38km race.
Registration and costs
| Entry Type | Price |
| --- | --- |
| Online entries for the 135km race | R375 |
| Online entries for the 107km race | R325 |
| Online entries for the 66km family ride | R250 |
| Online entries for the 38km family ride | R200 |
All participants are required to have a CSA Membership or purchase a day license at R50 per person. This is in addition to the price indicated above.
Course and distances
Long – 135km

Medium Long – 107km

Medium – 66km

Short – 38km

Start Times
The 107km race will start at 7h30 in batches as required.  This will include a separate start for the women doing this race
The 135km race will start at approximately 8h00 in batches as required
The 66km race will start at approximately 8h30 in batches as required
The 32km race will start at approximately 9h00 in batches as required
Start Groups
Please refer to the table below for the distances and approximate average speed for each category.
| Batch | Distance | Average Speed |
| --- | --- | --- |
| A | 135km | 32 – 40 km/h |
| B | 107km | 28 – 36 km/h |
| C | 66km | 22 – 28 km/h |
| D | 38km | 18 – 24 km/h |
Select a category based on your expected average speed over the given distance. Cut-off times will apply on the route based on the lowest speed indicated above.
Under 19 Men are eligible for all race distances.
The ladies will have a separate race in the 107km event and we encourage all ladies wanting to do a longer race to enter this event.
Under 17 Boys and Under 19 Girls cannot participate in the 135km race.
Under 15 Boys and Under 17 Girls can race in the 38km and 66km races.
No other youth age groups are eligible for participation
Registration and Parking
Registration and Parking will be at Opstal Cellars, Slanghoek Road – Please look out for the parking signs.
Race Numbers and Tags
All participants will be issued with race specific numbers and frame boards which include an embedded timing tags. All frame boards / tags are to be returned at the end of the race.
Event Guide
The event guide for Tour de Worcester will be made available closer to the time.
Entry
Entries will open on Friday 22 July and close at 19h00 on Monday 5 September 2022. No entries will be possible after this time.
Event management, online entries and payments made possible by

Cancellation Policy
Due to the uncertainty surrounding the Covid-19 epidemic, the organisers of the event reserve the right to cancel the race should circumstances dictate.  If we cancel the race 7 or more days before the time (on or before 4 September 2022) we will refund those who have entered 60% of their race fee.  Anytime after that, we will refund 30% of your entry fee.  Alternatively, arrangements can be made with the registration team to carry the race fee over to the rescheduled event, should we have one.  Should you request a refund, when the rescheduled event is announced, you will be required to pay the full amount again.
Entrants who cancel their entries 7 or more days before the time (on or before 4 September 2022) will be refunded 30% of their entry fee.  Cancellations in the 7 days prior to the event, or on the day itself, will not be refunded.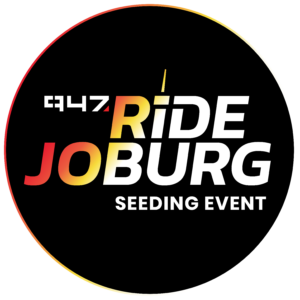 Both the 130km and the 102km races have been vetted and approved as a 94.7 seeding event.