When:
2019-02-12 @ 7:00 pm – 10:00 pm
2019-02-12T19:00:00+02:00
2019-02-12T22:00:00+02:00
Where:
Bellville Velodrome
Carl Cronje Dr
Eikenbosch, Cape Town, 7530
South Africa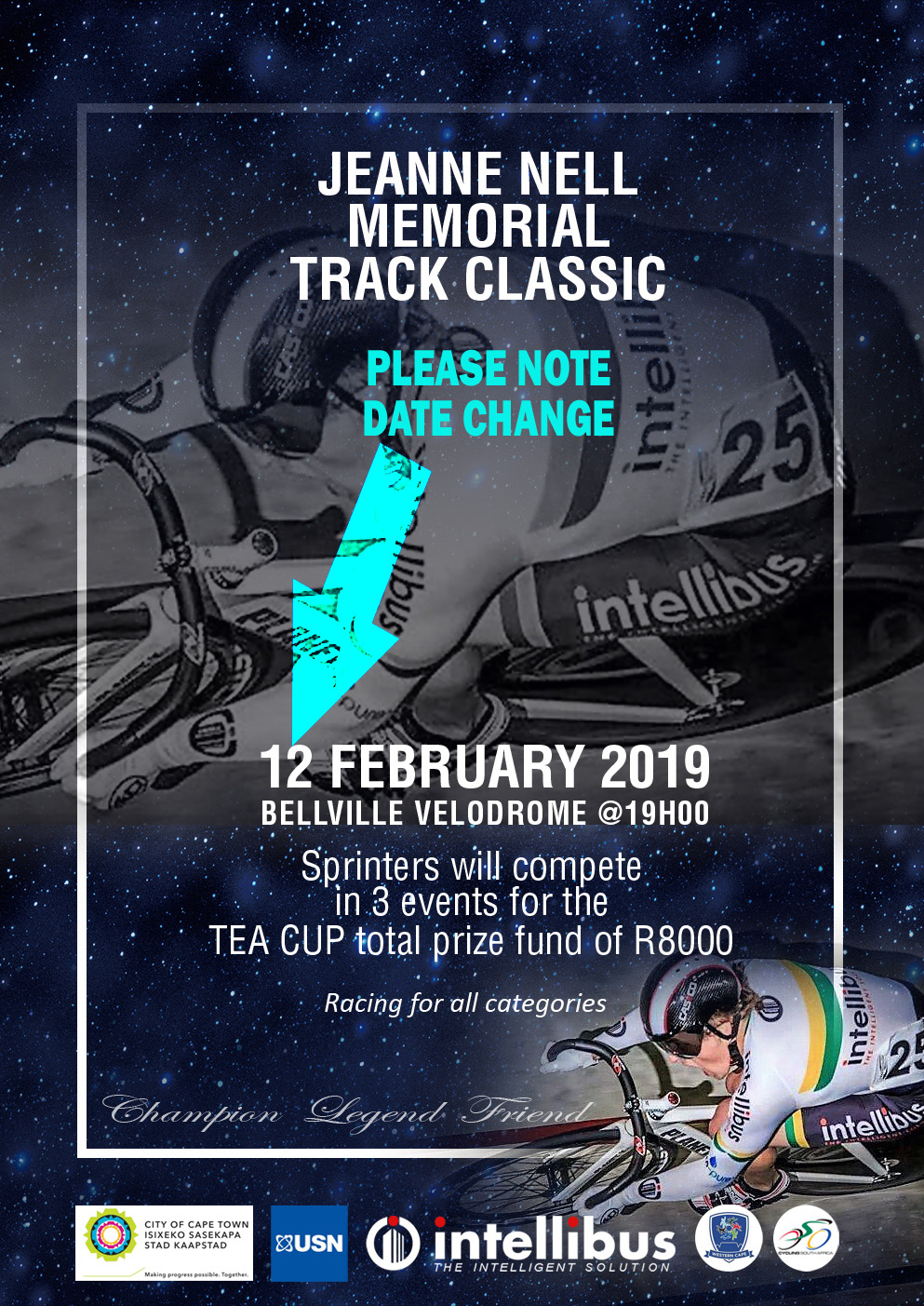 Maak oop , Maak toe, Maak tee!!
Wednesday, 12 February 2019 has been booked for the Jeanne Nell Memorial Track Classic at the Bellville Velodrome.
The TEA CUP
A special trophy which is donated by the Nell family, known as "The Tea Cup" is up for grabs on Wednesday night. Sprinters will have the chance to compete for the TEA CUP over 3 events, sprint qualifier, 1500m and Keirin and will be scored on a omnium points basis. The rider with the most points at the end of the 3 events will be crowned the winner of the night.
R 8000 prize money
With the generous donation from WC Track and Intellibus we have a total prize fund of just over R 8000 and with products from USN, it's set for a good night of track racing.
Program
Herewith the program along with the prize money schedule: WP Clubs Track Classic #2 – Jeanne Nell
Spectators enter for free