When:
2021-09-12 @ 7:30 am – 1:00 pm
2021-09-12T07:30:00+02:00
2021-09-12T13:00:00+02:00
Where:
Kleinplasie Raceway
Robertson Rd
Worcester, 6850
South Africa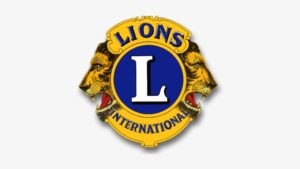 The Lions Club of Worcester, in association with Western Province Cycling Association, are please to announce the return of the Afrimat Tour de Worcester.  The event will take place on 12 September, COVID permitting.  More details will be made available closer to the time once we know whether the event will go ahead.  This race is a seeding race for the 947 Ride Joburg event.
COVID Regulations
We are  still required to adhere to the COVID-19 regulations that have been published by the Department of Sport and Culture.  To this end we require that all cyclists maintain social distancing while not racing.  The use of masks prior to the start of the race is compulsory.  You will be required to have your temperature taken at the entrance to the Registration Venue.  All participants and supporters are to use the gate from the parking area to enter the grounds.
It is imperative that we adhere to the social distancing protocols.  We are looking at ways to work within the bounds laid down by CSA and the Department of Sport and Culture to ensure that we can hold a successful event.
Registration and costs
| Entry Type | Price |
| --- | --- |
| Online entries for the 125km race | R320 |
| Online entries for the 70km family ride | R270 |
All participants are required to have a CSA Membership or purchase a day license at R50 per person. This is in addition to the price indicated above.
Course and distances
Race – 125km
Ride – 70km
PLEASE NOTE THAT WE ARE CAPPING THE ENTRIES AT 70 PARTICIPANTS PER START GROUP.
Start Times
The 125km race will start at 7h30 in batches from Cat 1 to Open
The 70km race will start at approximately 8h30 in batches as required
Start Groups
This race will include WP Cycling League Categories and Open category for family participation. Please refer to the table below for the distances and approximate average speed for each category.
| Category | Distance | Avg. Speed | Group Size |
| --- | --- | --- | --- |
| League Category 1 | 125km | 36-40km/h | 1 Group, 70 max |
| League U/19 Men | 125km | 34-40km/h | TBD, 30 max |
| League Category 2 | 125km | 34-38km/h | 1 Group, 70 max |
| League Category 3 | 125km | 30-34km/h | 1 Group, 70 max |
| League Women (incl. u/19 women) | 125km | 30-38km/h | 1 Group, 70 max |
| Open – Long – Ages 17 and up | 125km | 25-30km/h | Multiple Groups, No limit |
| U/19 Boys and Girls | 70km | 20-34km/h | 1 Group, 70 max |
| Open – Short – All ages | 70km | 20-30km/h | Multiple Groups, No limit |
League categories refer to the normal WP Cycling League racing categories, which has a higher average speed that what we will expect in the Open categories. Select a category based on your expected average speed over the given distance. Cut-off times will apply on the route based on the lowest speed indicated above.
Registration and Parking
Registration and Parking will be at Kleinplasie on the Robertson Road, just before the start area – Please look out for the parking signs.
Race Numbers and Tags
All participants will be issued with race specific numbers and frame boards which include an embedded timing tags. All frame boards / tags are to be returned at the end of the race.
Event Guide
Please see attached event guide for Tour de Worcester.  This document contains all the information that the participants need to know.  Please familiarise yourself with this document.
Entry
Entries will close 9h00 on Thursday 9 September 2021. No entries will be possible after this time.

Event management, online entries and payments made possible by