Dec
11
Tue
2018 SA National Track & Para Cycling Championship and Omnium

@ Bellville Velodrome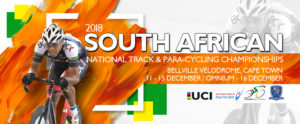 The 2018 South African Track, Para-cycling and Omnium Championships will be held at Bellville Velodrome in Cape Town from 11 to 16 December 2018.
This page lists details for the SA National and Para Track Championships online entry from 11 to 15 December 2018 and SA Omnium on 16 December 2018.
This event is proudly hosted by Western Cape Cycling.
The Championships will be held in accordance with the regulations of the Union Cycliste Internationale (UCI) unless otherwise ruled by the National Federation. In case of stoppages, priority will be given to Events eligible for UCI points. The racing format may also be modified at the discretion of the President Commissaire in response to prolonged stoppages with the possibility of events being cancelled due to insufficient time to complete them.
Who can take part
This event is open to South African citizens and permanent residents. The organizers may verify/confirm your participation with your Provincial/ Regional Commission. Riders will not be considered registered until all administrative requirements have been fulfilled. This event is open to South African citizens and permanent residents. In order to be eligible to enter, the event organisers will verify and confirm your participation with your Provincial/Regional Track Commission.
Junior, Elite & Masters must be in possession of a valid Cycling SA Racing License. All riders must present this license or membership at registration and upon demand during the event. No one-day event licenses will be sold.
Riders are not considered registered until all administrative requirements have been fulfilled:
Online entry has been completed (no paper-based entries will be accepted)
Entry fee has been paid in full, in advance
Cycling SA Track Racing License or Membership has been verified.
Costs
Entry fees for this year's championship is based on a per-event bases, which departs from the fixed fees charged in earlier years. The reason for this is two-fold;
Participants enter as many events as possible during registration, but then either cancel or do not show up for the events on the day. This affects the organiser's ability to effectively plan the race program, as each event need to take into account the planned number of participants. As a result last-minute changes to the program causes additional work for administrators and officials and cause confusion and negatively affects the athletes in their preparation for their events.
Access to funding for national events like this have been in a steady decline over the years. This is evident in the willingness of provinces to host these events. Western Cape Cycling is committed to hosting a proportional share of these national events to further the sport, but it requires funding to do so. With a projected budget of over R300,000 in expenses to host this event we need to rely on the cycling community to contribute towards these costs.
Fee structure
The fee structure is based on the number of events each person will participate in in accordance with the fee structure listed below.
| | |
| --- | --- |
| Number of events |  Price  |
| Track entry fee (Basic fee – Compulsory) |  R         50 |
| One event |  R       150 |
| Two events |  R       250 |
| Three events |  R       350 |
| Four events |  R       450 |
| Five events |  R       550 |
| Six events |  R       620 |
| Seven events |  R       680 |
| Eight events |  R       754 |
| Nine events |  R       815 |
| Ten events |  R       850 |
| Eleven events |  R       875 |
| Twelve events |  R       890 |
Starting with an initial, compulsory fee of R50, the first 4 events will cost an additional R100 per event, then event 5 to 6 will cost an additional R75 each, then event 7 to 10 will cost an additional R50 each and thereafter at R25 each.
NOTE: The discounts listed above are only calculated and visible once viewed in the checkout basket.
Omnium fee
The Omnium is included in the costing for the Championship and is therefore treated as an additional event according the the above price schedule. This makes it much cheaper to enter for this 5 race event!
Registration and online entry
Entry into the event can be initiated by following the Enter Now button below. All participants have to complete the mandatory questions, which includes a CSA membership and/or license verification process.
CSA Membership / License verification problems
Your CSA membership and/or license is verified against your ID number. It is therefore important to supply the correct ID numbers for the verification to succeed. In case the CSA membership/license verification fails ensure that the ID numbers supplied on this site corresponds with the ID numbers associated with CSA membership/license.
Additionally, persons experiencing problems with the CSA membership verification should confirm that their membership is valid on the days of the event. It might be valid during registration, but it has to be valid on those days too. Further, persons experiencing problems with license verification should confirm that their license is valid for 2018, and simultaneously that their membership is valid on the days of the event.
Entries for both events
To enter for both the SA Track and Para-Cycling Championships, as well as the  SA Omnium championship, simply select the Omnium as an event during the SA Track Championship.
Credit card payments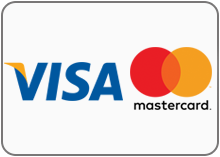 Use the Payfast payment option to pay by credit card. All card transactions are verified in real time and upon completion a confirmation email will be received at the email address supplied on the order detail screen.
EFT payments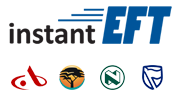 Please also follow the Payfast payment option and select the Instant EFT option. Follow the instructions provided and use the Payfast provided bank details and reference number to conclude the transaction. Direct payments into the WP Cycling and Western Cape Cycling bank accounts cannot be supported.
Cash deposits
Due to the additional costs associated with a cash deposit, done at an ATM or at the bank branch, the organisers will levy a fee of R50 per deposit to cover our bank charges.
Enter
Only online entries will be accepted. 
To enter for select the blue Enter Now button below. Do not forget to pay at the end of the process!

Entries open on Tuesday, 6 November and closes on Sunday 2 December 2018.

 Event management and online entries made processed by Myriad Events.
Event Program
A provisional, high level program is listed below. This year the event is structured in such a way to accommodate Scholars and Masters in the morning sessions and Junior and Elites in the afternoon sessions.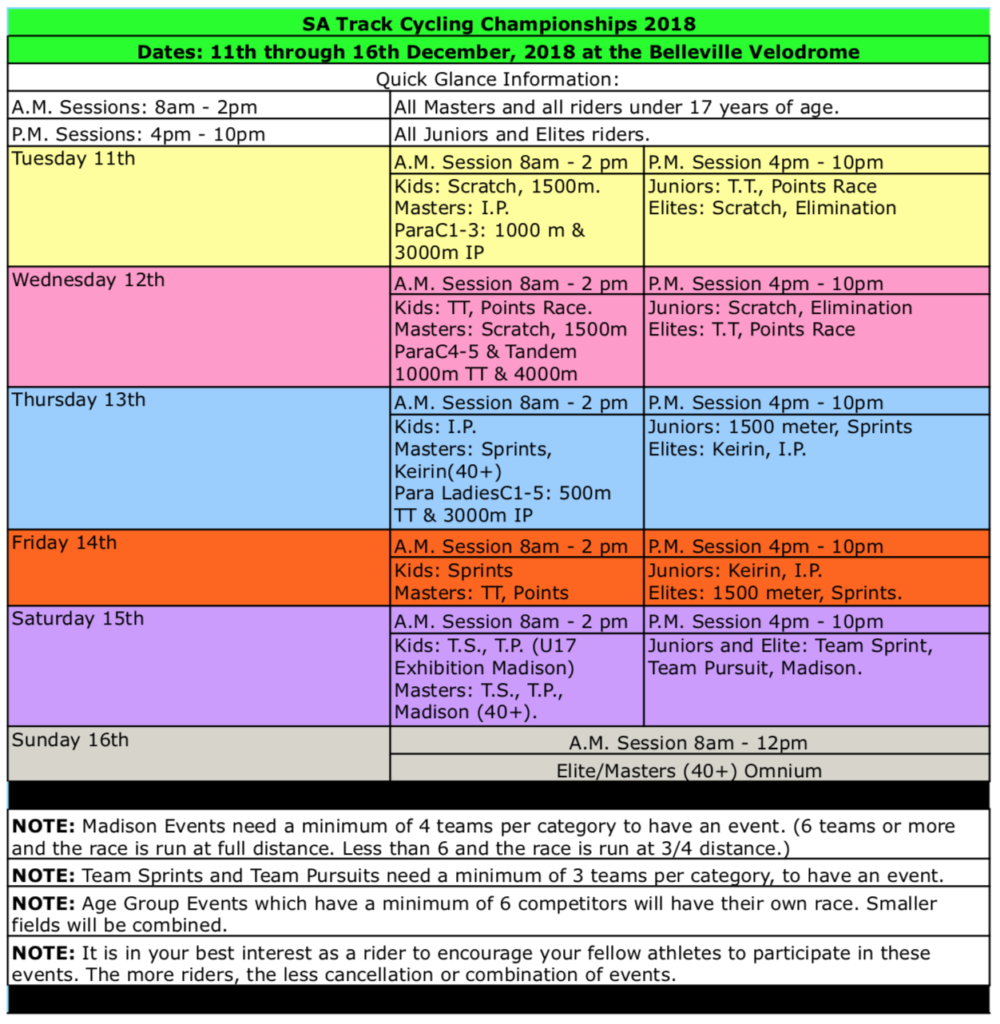 A detailed, PDF version of the program will available on this website from Tuesday 4 December, once the registration closes and the numbers for each age category and event has been taken into account.
This program is subject to change. All official programs will be posted on this page, with its corresponding release date printed on the program for reference.
Take note that age groups might be combined or events might fall away if there is not sufficient entries per age category.