Western Province Cycling Association is affiliated under Cycling South Africa (CSA), the national regulatory body for cycling, and we abide by the rules and regulations laid down by them.  This includes enforcement of the licensing requirements.  So what is this all about?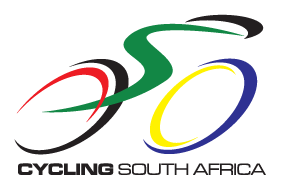 A member of Cycling SA is defined as being a natural person who has made application to Cycling SA and has been issued with a license or membership cards or documents.
The benefits
Let us start by listing how you would benefit from being a member;
Eligibility to compete in regional, provincial and national events, as well as qualify for the titles associated with the events (see more details below).
Those of who race in the UCI categories (Junior, U23 and Elite) earn UCI points, which will assist them in being seeded at future UCI category events, World Cups and Championships.
Receive benefits of up to R25,000 from Hollard for medical expenses for an accident.
ROADCOVER provides assistance when claiming from the Road Accident Fund.  See this handy one page brochure.
Training Peaks offer a 20% discount off the price of Premium Athlete and Unlimited Coach Edition accounts
CSA Membership
A membership of Cycling SA costs R250.00 per year and is valid for 12 months from the day of issue. A membership holder is entitled to enter any event, irrespective of discipline without having to purchase a day license. A member is allowed to participate in a national series event, but will not be eligible for national or provincial selection. A membership of Cycling SA is the most basic form of license and is an agreement of the rider to abide by the rules of the event in which they participate.
Full Racing License
This category of license is for riders from the age of 17 years old who wish to be eligible for provincial and national selection and respective colours award. The bearer of a full license is entitled to partake in national championship or series race and be seeded accordingly. Those of who race in the UCI categories (Junior, U23 and Elite) earn UCI points which will assist them in being seeded at future UCI category events, world cups and championships.
The cost of a full racing license is R500 per year, and the applicant has to be member of an affiliated club, as well as be a registered member of Cycling SA. Your membership and license must be valid at the same time for a Full Racing License to be valid.
Full Racing Licenses are only valid from 1 January to 31 December each year, but membership periods are for a one year period from the day of issue. It is therefore possible to take out a licence, but then it becomes invalid once your membership expires. Therefor, keep track of your membership expiry date and renew it in time to keep your license valid!
Day License
The Day-license is designed to allow the absolute new-comers to the sport to participate within the rules and regulations of the sport. These participants, who do not hold a full license or membership, need to purchase a day license. By purchasing a day license the rider agrees to participate in the event and abide with the rules of the event and those of Cycling SA for that day. A day license costs R50.00 and is only valid for one day.
Provincial levy
Some provinces charge an additional levy to assist with the development and running of the provincial structures. These levies vary from province to province. Your province, which is made up of the clubs will provide the information as to what and how these funds are utilised within your province, as these are determined by the input from clubs at regional and provincial meetings. The various provinces levies are: Gauteng Central – R75, Gauteng North – R50; Kwazulu Natal – R50; Free State – R75; East Rand Cycling – R50; Eastern Province – R50; North West – R75; Limpopo  – R50; Mogale (West Rand) – R50; Mpumalanga – R25; Northern Cape – R50; Southern Gauteng – R75; Western Cape – R25
The information above could be come outdated. Up to date information can be found on the CSA website under the Membership section.