Cycle Teknix, both the shop and club, has stepped up to be our sponsor for the Killarney circuit race format of the popular WP Autumn and Winter League 2016.


From humble beginnings in a Table View Garage in 2006, Cycle Teknix has become the leader in the Local Bike Store concept in Cape Town.
Built on a passion for customer service and a deep understanding of products, technologies and the needs of Capetonian Cyclists, Cycle Teknix has thrived over the last 10 years. Now with stores in Table View and Kenilworth, both with state of the art workshops & experienced mechanics you are ensured the highest level of service and repair along with a range of product to cover every need and budget.
If it's a whole new bike you need they offer the finest brands, like Cannondale & Silverback so you are sure to find the perfect bike for your MTB or road needs and their service ambassadors are knowledgeable and ready to help.
What you may not know is that Cycle Teknix is also the largest bicycle rental operation in South Africa with over 100 bikes on offer. They are also major contributors to the development and growth of cycling in the Western Cape with a history of support and sponsorship of events, races and racers over the last decade.
Before you make your next purchase, be it a tube or a new bike, give Cycle Teknix a visit and see for yourself.
Visit www.cycleteknix.co.za or navigate via Google Maps.
We're upgrading our bike rentals page to include bike trails, hotels and local cycling clubs. Loads of our tourists and rental clients go out to your area on the hunt for trails. See: www.bicyclehire.co.za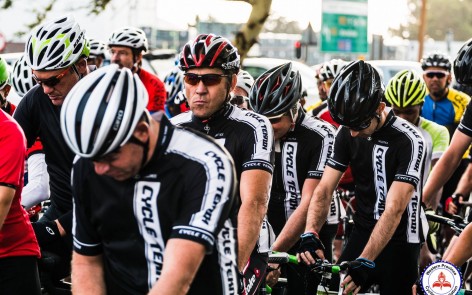 Cycle Teknix Social Racing Club was established in 2016 with a mission to:
Support bicycle racing in the Western Cape.
Promote social racing to cyclists everywhere.
To introduce cyclists to various racing disciplines.
To foster an inclusionary policy regardless of a person's age, gender, race, socio-economic background or cycling ability.
Social racing is premised on the belief that racing is a part of cycling and that irrespective of age, gender or ability, racing can be both fun and rewarding for cyclists.
We invite all experienced racers and those new to the sport to come ride with us and participate in a friendly, social environment whilst staying true to the racing spirit that so defines our sport!
For more please visit: www.cycleteknixracing.co.za