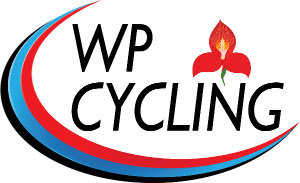 There has been a proliferation of queries regarding Western Cape Colours associated with 7Weekspoort. By way of definition, mountain biking in the Western Cape is divided into three clear regions.  The three regions are as follows:
West Coast
Eden (comprises of Eden itself and the Central Karoo)
Western Province (comprises of the Cape Metropole, Winelands and Overberg)
The 7Weekspoort mountain bike challenge doubles as the Western Cape Mountain Biking Marathon Championships. It should be noted that Provincial Colours can only be attained once an individual has received Regional Colours. Each of the three regions should organise their own regional marathon mountain biking series or championships.
In the Western Province the Nissan Trailseeker Series serves as the Western Province Mountain Bike Series. This transpires over four events of which the best three results will count for an individual. Based on this, individuals in the Western Province will attain Western Province Colours. In the same manner West Coast and Eden have to go through the same process.  Once the mountain bike commissions in the West Coast, Eden and Western Province have submitted the names for regional colours, Western Cape Provincial Colours will be determined.
This means that, if an individual has received his regional colours and has come in the top three of his/her category at 7Weekspoort they will receive Western Cape Colours. The Western Province Series concludes with the fourth round of the Nissan Trailseeker Series at Meerendal on 14 November. It will therefore only be possible to determine Western Cape Mountain Biking Marathon Colours after the conclusion of this event in order that the Western Province Mountain Bike Commission submits their regional colours first. This means that, in the interim, no colours are awarded for the 7Weekspoort Mountain Bike Challenge/Western Cape Mountain Biking Marathon Championships. This is the reason why only medals were awarded and not certificates on the day of the Championships.
For more information on these events, please visitwww.trailseekerseries.co.za or www.7weekspoortmtb.co.za.
Please visit www.wpmtb.co.za for more information.