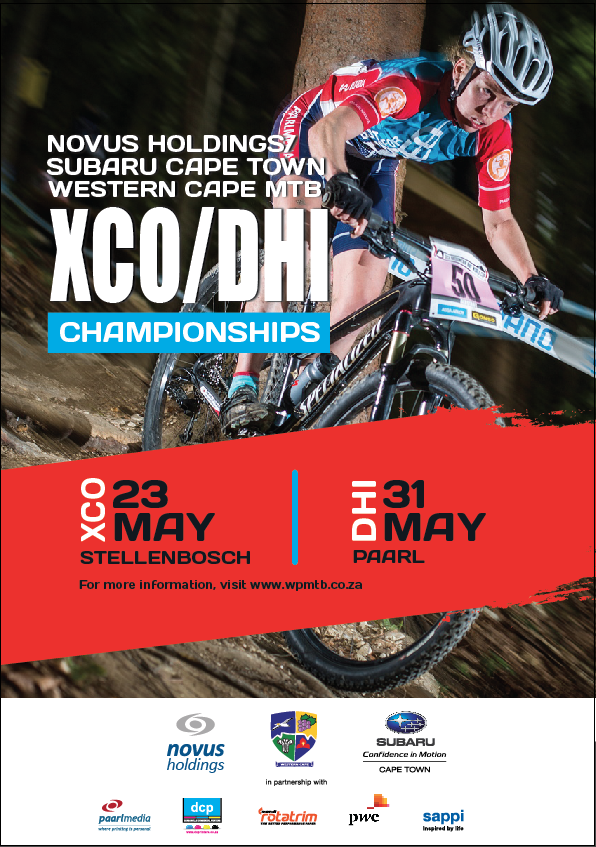 Leading up to the Western Cape MTB XCO Championships, below you will find additional information about the venue and track for the upcoming races.
VENUE 
A sincere thank you to Dr. Corrie Muller and Hanno Lategan who were the inspiration behind the track at Stellenbosch University. In addition I would like to extend a special thank you to Mrs. Ilhaam Groenewald [Chief Director:Sport], Ms. Cindy van der Merwe [Maties Sport: Events Co-Ordinator], Mrs. Kim Coetzee [Maties Sport] and Ms. Candice Appollis [Sport Manager] at Stellenbosch University for making this possible.
It would be amiss to also not thank the administration, marketing and communication teams from Novus Holdings for their contribution and without whom this event would not have been possible.
TRACK
The track that you will be riding during the championships is in its first stage of evolution. It is the same track that will be used for both the South African University Games and South African MTB National Championships.
After the completion of the Western Cape Championships, the second phase of the evolution will commence, adding more purpose built single track and technical sections for the South African Championships.  Thank you to the University of Stellenbosch who has completely financed this track and to Bennett Nel and his team who have worked tirelessly to get this track into a position of readiness for tomorrow.   The track itself has 210m of climbing and measures 5.3km's.  The features are steady changing climbs with rewarding down-hills.  Spectator points will be indicated on the track.
All those participating, we wish you the best of luck!! To those who are not participating, please join in on the atmosphere and fun in the spectators area.
This series is brought to you by the WP MTB Commission in partnership with: