When:
2016-06-26 @ 9:00 am – 9:00 am
2016-06-26T09:00:00+02:00
2016-06-26T09:00:00+02:00
Where:
Killarney Race Track
Potsdam Rd
Killarney Gardens, Cape Town, 7441
South Africa

We have another exciting Killarney Circuit Race this Sunday, and the weather is expected to be clear again!
Racing this weekend will include a Fixie race, so come and join us for the 15th race on the Autumn and Winter League calendar.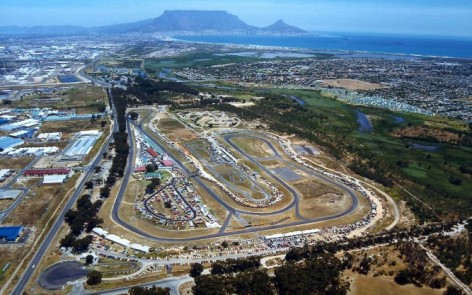 Categories
Cat 1
Cat 2
Cat 3
Females
Fixie (Open category)
The criteria for entering the racing categories (Cat 1 and Cat 2) is defined on the Categories and Criteria page. The organisers have the right to change your entry on the day. Also, we reserve the right to move riders between categories for future races.
Course and distances
Cat 1 – 1 hour 30 minutes plus 1 lap – with special detour,
Cat 2 – 1 hour 15 minutes plus 1 lap,
Cat 3 – 1 hour plus 1 lap,
Females – 1 hour plus 1 lap,
Fixie – 4 laps
We will start again from the pit area, using the normal start line as the start and finish for the race.  We will race in the reverse direction.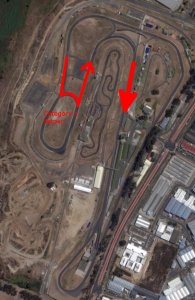 Diagram illustrating general direction and the detour for Cat 1 and Cat 2.  We might add another shortcut later if the conditions will allow for it.
Times
The gates to Killarney will open at 06h50.
Late registration and sign-on will start at 7:00am. Late registration and sign-on will close 10 minutes before the start of the race. Note there will be a late registration fee of R100, so we recommend you register online to save costs.
Racing will start at 9:00am according to the schedule below.
08h15 – Category 3
08h15 – Females
09h30 – Fixie
10h00 – Category 2
11h30 – Category 1
The race counts towards the points for the Autumn and Winter League and will be awarded according to the League Points System.
Prize and prize giving
The prize giving for the scholar's league will be 10 minutes after the start of Cat 3.  There will be a formal prize giving 10 minutes after the finish of the last race.
Registration and costs
As from this year all riders have to register on this site before purchasing a race entry.
Youth riders (18 years or younger) will receive a R50 discount on checkout.  Ensure you set your correct date of birth at checkout to qualify.
Riders that are members of a club affiliated under WP Cycling and have a valid CSA license (Cat 1 and 2) / membership (Cat 3) will also receive a R50 discount.  If you did not receive this discount please check that you are a fully paid up club member and that your CSA membership is current. If you believe this is in order please send an email to [email protected] for us to review your record.  We base the discount on our internal and CSA records, which might not always be current.
Late registration will start at 7:00am and will incur an additional R100 administration fee.  Late registration and sign-on will close 10 minutes before the start of the race.
[panel style="default" text_align="left"]
Race entry – Get it here before Saturday, 6pm

[/panel]
On-line entry for this race will close automatically on Saturday, 26 April at 6pm.  There is no way to process entries, race number or chip purchases after this time, as we then prepare the registration lists and prepare the electronic timing system. After this time you will have to pay the late registration fee of R100 – no exceptions.
You will need to purchase a race number if you have not done taken part in the league yet. The purchase of a Mobii timing chip is optional, but required if you want to receive your time and be placed for points. These items can be orders as part of the race entry process.
Warm-up circuit
The normal warm-up circuit to the north east may be used.  No vehicles will be permitted in that area, including the parking area in between the start line and the warm-up track.
Parking
Please park at the back of the pit lane and control tower, turning to your left after you exit the underpass.